Previous schemes 25 - photo gallery.


Photo title:- Replacement detached double garage - 2013.
Description:- To remove the existing flat roofed 1960's double garage and erect a more modern contemporary large triple garage of high quality design and external appearance to match that of the recently remodelled and extended house within the West side of Marlow.
Existing property:- Two storey substantial contemporary chalet bungalow dwelling with a poor quality remote garage in the front garden.
Previous Planning History:- This site is the same property as for the previous scheme 15 that was redeveloped. This garage scheme was proposed after finishing the main dwelling.
Clients requirements:- To replace the existing garage with a more characterful detached garage using appropriate sympathetic design and external materials. To form a multi-functional room above the garage. A modern contemporary appearance reflecting that of the remodeled house should be achieved.
CHP comments - I was given a free hand to propose a scheme design that would be supported by the Planning Dept. As the garage was forward of the principal elevation it could not be constructed under the sites permitted development allowances.
'BEFORE' IMAGE IS SHOWN FIRST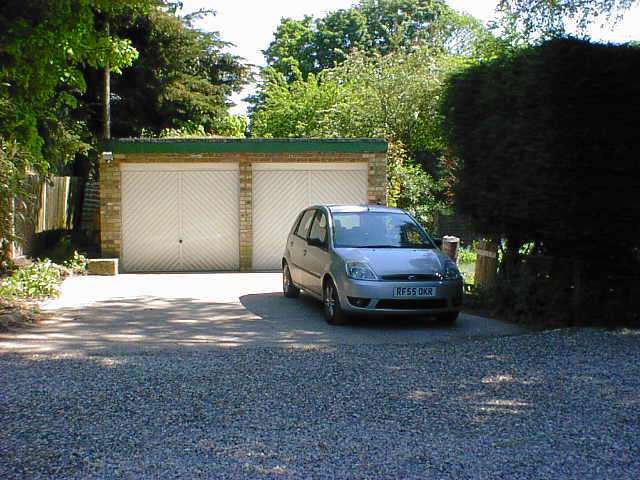 Choose an image to begin