Property sourcing, inspection and reporting service for people wishing to move into Marlow Town and its surrounding areas but may not have the immediate time to do so.
---
The demand for moving into Marlow is huge especially those on the London circuit who are now desirous of establishing a more family friendly environment with great amenities, schools, countryside and road transport links.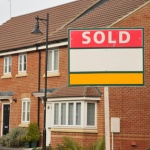 Over the years I have advised and met with a great number of families and individuals to advise on their intended new home purchase with regards to extending and altering.
The one common theme I often observe is the lack of time prospecting homeowners often have in finding the time in visiting the homes for sale that ping up on RightMove or other local agents details.
Therefore, understanding these time pressures on modern families and individuals, I have devised a specialist supplementary service for people looking to move into Marlow have little time in visiting the site for a wider perspective of the property for sale and its local surroundings.
'I can do this for you based upon your own set of personalised requirements'.
Having lived and worked extensively in Marlow Town and the surrounding areas since the mid 1980's I have excellent local knowledge of Marlow's wide ranging areas and most of the properties that will be on offer. There is hardly a property type that I have not visited or extended over the years.
I can provide you with a comprehensive 'Prospective Purchasers Report' on any property that you may be interested in without the need for you personally visiting the site first.
After analysing my report and opinions which are strictly focussed on your unique set of requirements, you can then decide if allocating your valuable time for a site visit for confirmation of my findings is worth the effort.
Some properties have offers accepted very fast in Marlow so being flexible and local I can also move very fast for you in taking time to view and report on a property that you find interesting and worthy of my opinions filtered through your own check lists.
I know most of the Estate Agents personally in Marlow so even when a property is quickly taken 'off the Market' and you think you may have 'missed the boat', I can usually still gain access to the house sale one way or another and report my findings for your consideration of perhaps submitting a better offer.
If this 'Prospective Purchaser Report' service appeals to you then please do get in touch and I will send you my 'clients questionnaire' for completion of your requirements.
Sometimes just having an independent 'boots on the ground' type of local person / agent intent on supporting your own aims rather than you being fully reliant on what the estate agent says can be a much needed and valuable resource.
Even when going through with a sale I can still provide support and aid communications direct with the vendor if need be on your behalf bypassing 'other interventionist obstructions'.
I will be using the premise of 'if I lived here and with the local knowledge I have, what would your expectations and experiences be based upon your own requirements?'
Your 'Prospective Purchasers Report' will cover the following items filtered through the prism of your own unique set of requirements:-
My opinions on the property during a site inspection. This will include comments on the general condition, internal layout, obvious short failings, previous maintenance, future maintenance and the gardens.
My opinions on what the property currently lacks with suggested improvements and estimated budget costs.
My opinions on whether or not the property has scope and potential for adding further space as a form of future-proofing.
My opinions of the local area, adjoining neighbours, road traffic issues, aircraft noise, sunlight or shading issues, potential hazards and obvious design flaws.
My opinions and scale rating on whether or not I think this property is worthy of your further on site inspection filtered through your own set of requirements.
Photographs of the property and the surrounding area generally.
A report on local amenities, schools, bin days, limited planning history, site zoning's, councilors etc.
Please note that my report is NOT:-
A replacement for any form of building condition survey or structural survey.
A basis for you making an offer on the property or proceeding with the purchase.
A substitute for any additional due diligence checks you should be completing.
My report is only to be used in order for you to decide if an 'in person' site inspection is worthy of your time as part of your own investigations.
The cost of this service is £350.00 per property and includes my written report sent to you as a pdf attached to an email usually within 48 hours on my site inspection.