Our fees

'The best architectural services offer their clients a wide choice'.
FOR INITIAL PRELIMINARY SITE MEETING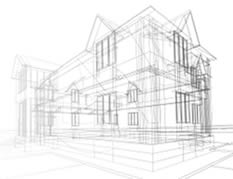 This initial site meeting lasts between 30 & 60 minutes and allows me to briefly inspect the property and to consider your requirements.
It allows me to inform you of any relevant Planning and Building Regulation issues that you should be considering within your scheme together with likely build cost budgets. After this meeting I will write to you normally within 2 - 3 days with my 'mini feasibility report' or 'property potential report' covering all the issues we discussed together with my fee quotation including costs. This is a great way for the potential client to assess my ability, the quality of the advice offered and my resources available for a very small outlay.
Provided you already own the property, CHP charges a nominal £50.00 one off fee to cover time, travelling and expenses involved in visiting the client (locally) to discuss initial concepts.
If you are considering purchasing a property which you do not yet own and require my initial design thoughts on what you can achieve for the dwelling then my one off fixed fee is £80.00 (local site).
Being a small practice with a current high demand for Architectural Services, CHP is unable to absorb the time and expenses associated with visiting potential clients for the first time as a free of charge option. At this first site meeting, the prospective client will obtain advice and opinions together with a feasibility report and a fee estimate for their consideration that will follow in the post or buy email.
---
FOR OUR PROPERTY POTENTIAL REPORT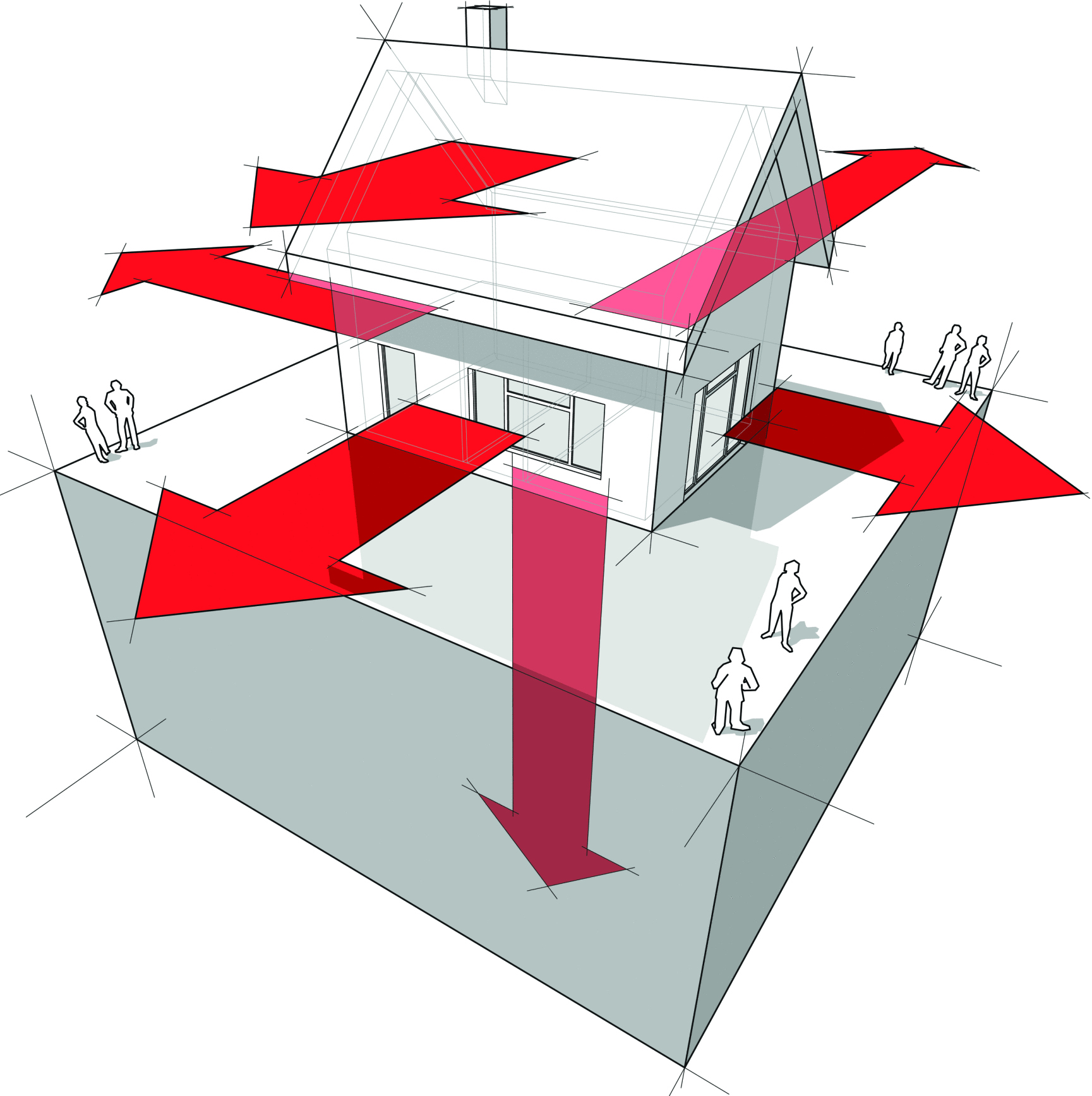 Many home owners (current owners or those with a view to purchasing) require a more 'in depth' analysis of their property with a view to assessing just what could be achieved on the site for 'maximum development' within the constraints of Planning Policy, neighbour implications, the sites zoning and other practicalities.
For this service we have developed our fairly unique 'Property Potential Report' that will systematically go over every location of the site and identify development opportunities that may exist.
We even recommend strategies on possible phasing of the scheme and identify potential risks so that you are fully aware of the properties potential and just what could be achieved.
We have received a high demand for this service from prospective homeowners looking at a property to purchase through Estate Agents who do not want to get it wrong if only for future-proofing the longer term development aspirations that they may have when future budgets allow. Our fee for this inclusive and comprehensive service is £350.00 (local). To know more about this service please click here.
---
FOR DESIGN DRAWINGS and SPECIFICATIONS
For all works of various sizes - CHP will provide a fixed price fee for each stage of the design process (normally 2 to 3 stages) when the clients project is known after the initial site meeting. A fixed price will be stated together with an estimate of all costs applicable.
Notes - All fees quoted fees exclude normal expenses for printing postage, council fees, disbursements, travelling etc. VAT is currently not applicable (client to check first).
---
FOR DRAWING ALTERATIONS
Most minor alterations (if required) in satisfying Planning or Building Control issues are absorbed by CHP as part of our normal service at no extra charge. For larger scale design changes required by the client or Council 'may' be charged at the normal hourly rate (subject to prior agreement).
---
FOR TENDER APPLICATION (OPTIONAL SERVICE)
CHP charges a nominal fixed price fee plus expenses to cover the time and administration involved in submitting a tender to local builders should the client choose not to do this themselves.
---
FOR CONTRACT ADMINISTRATION (OPTIONAL SERVICE)
CHP charges a negotiated percentage of the final contract sum plus expenses for this service to cover regular site visits, associated administration time, and increased liabilities. However, most clients choose to save money on this service and not engage this element of my services.
---
FOR APPEALS TO THE DOE (OPTIONAL SERVICE)
CHP will normally give an estimate of hours for this service. A cost per hour will be stated together with an estimate of all costs applicable. The current hourly rate will be given upon application.
---
FOR BACK OFFICE CLIENT SUPPORT
CHP will normally provide most 'back up support services' to the client or their builder during the works on site as part of his normal services without extra charge (subject to time, extent and complexity). Examples could be assessing variations, offering telephone advice, help resolving disputes, etc. on a 'as & when' basis. Please note that this is not formal Contract Administration Services.
---
COMPARING SERVICES and FEE QUOTES
As with any service, it is vital that you obtain fee quotes for similar levels of service and scheduled below are a few suggested important questions that a building owner should ask when selecting their Building Design Agent.
If the answer to any of these questions is 'NO', then the building owner may not be obtaining the 'best value' service. Cheap fees do not necessarily mean best value. A few pounds saved at the start of a project can cost you dear if the plans and specifications are deficient in detail for you or your builder later on. Please feel free to print off this table of questions.
| | | | |
| --- | --- | --- | --- |
| SUGGESTED QUESTIONS | CHP | OTHERS | OTHERS |
| 1. Does the Agent belong to a recognised professional body or institution that has a Code of Conduct and a high technical recognition within the Building Design profession? | yes | . | . |
| 2. Does the Agent have an established track record of providing professional services in Building Design? | yes | . | . |
| 3. Does the Agent have Professional Indemnity Insurance? | yes | . | . |
| 4. Is this the Agents full time occupation and is not part of any side-line vocational work? | yes | . | . |
| 5. Can the Agent attend to on site queries if required during the normal working week? | yes | . | . |
| 6. Is the Agent using Computer Aided Design (CAD) equipment and techniques for best efficiency? | yes | . | . |
| 7. Does the Agent attend compulsory Continuing Professional Development (CPD) activities and events? | yes | . | . |
| 8. Will the Agent compile drawings and a Specification Manual suitable for use as the contract documents between the employer and builder to enable fixed price quotations to be obtained? | yes | . | . |
| 9. Will the Agent supply full details of ALL fees and expenses for all stages of the design service prior to engagement? | yes | . | . |
| 10. Is the Agent prepared to show their office set-up and provide a list of recent clients for references? | yes | . | . |
| 11. Does the Agent have a good working relationship with a Local Authority? | yes | . | . |
The purpose of this question sheet is to ensure that the building owner is better informed at the outset and that any alternative quotations for professional services are based on a similar level of service and resources. This question sheet is not intended to be a comprehensive checklist but merely a guide for CHP promotional purposes only.