Previous schemes 12 - photo gallery.


Photo title:- Replacement detached double garage - 2011.
Description:- To remove the existing pre-cast concrete prefab garage and erect a more traditional garage of high quality design and external appearance to match that of the recently replaced house within the strictly controlled rural Green Belt.
Existing property:- Two storey substantial chalet bungalow dwelling with a poor quality dilapidated prefab garage in the front garden. Very rural location.
Previous Planning History:- This site is the same property as for the previous scheme 11. that was redeveloped using a combination of formal planning approvals & implementing the site PD rights. This garage scheme was proposed after finishing the main dwelling.
Clients requirements:- To replace the existing garage with a more characterful detached garage using appropriate sympathetic design and external materials.
CHP comments - I was given a free hand to propose a scheme design that would be supported by the Planning Dept. As the garage was forward of the principal elevation it could not be constructed under the sites permitted development allowances.
'BEFORE' IMAGE IS SHOWN FIRST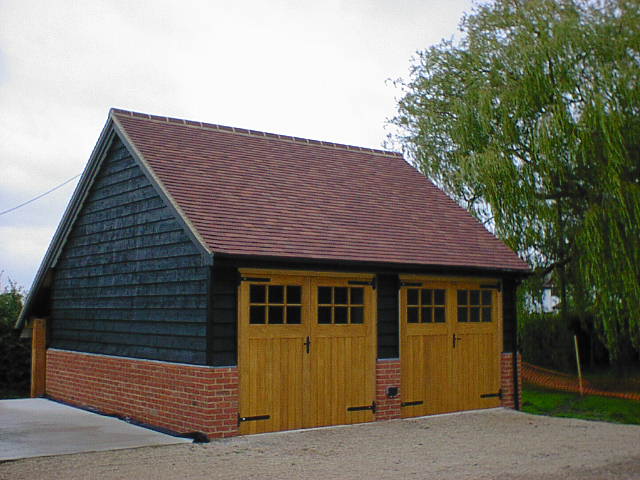 Choose an image to begin